Regular price
$299.00 USD
Regular price
$295.00 USD
Sale price
$299.00 USD
Unit price
per
Sale
Sold out
Free Shipping

Free Returns

Made in USA
Robust Quality
Crafted from premium American steel, the Edge Right Fire Pit offers enduring quality, making it a valuable addition to your outdoor area.
Effortless Assembly
Experience the ease of setup with our fire pit's simple assembly process, allowing you to enjoy warm, cozy fires in just minutes.
Simple Maintenance
Our fire pit features an easy-empty tray, ensuring hassle-free cleanup and maintenance.
Continuous Flames
Designed for your convenience, the auto-feed mechanism sustains the fire throughout the night, ensuring continuous, uninterrupted enjoyment.
Stylish Ambiance
Enhance your outdoor gatherings with our fire pit's modern steel design, perfect for creating stylish, memorable moments with family and friends.
View full details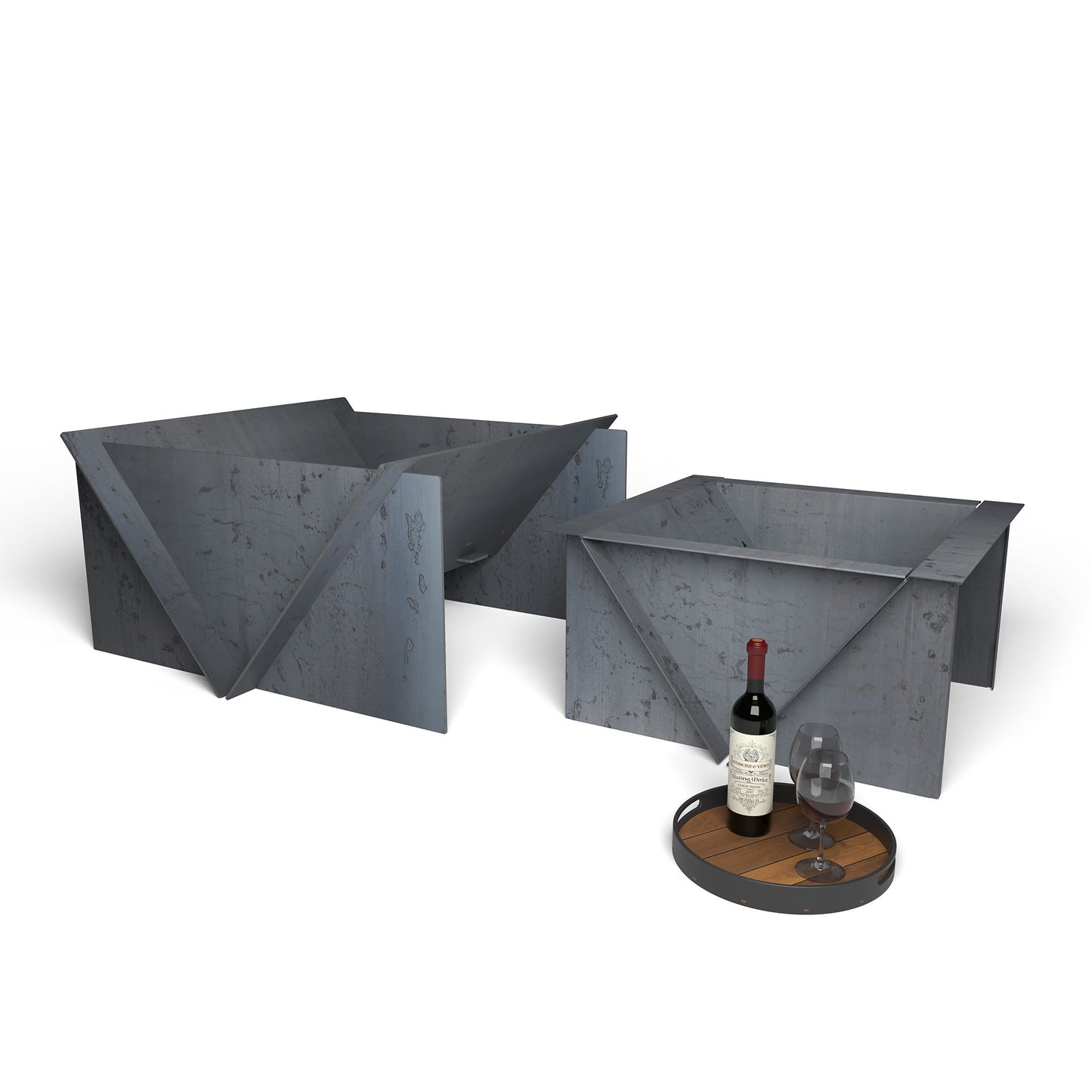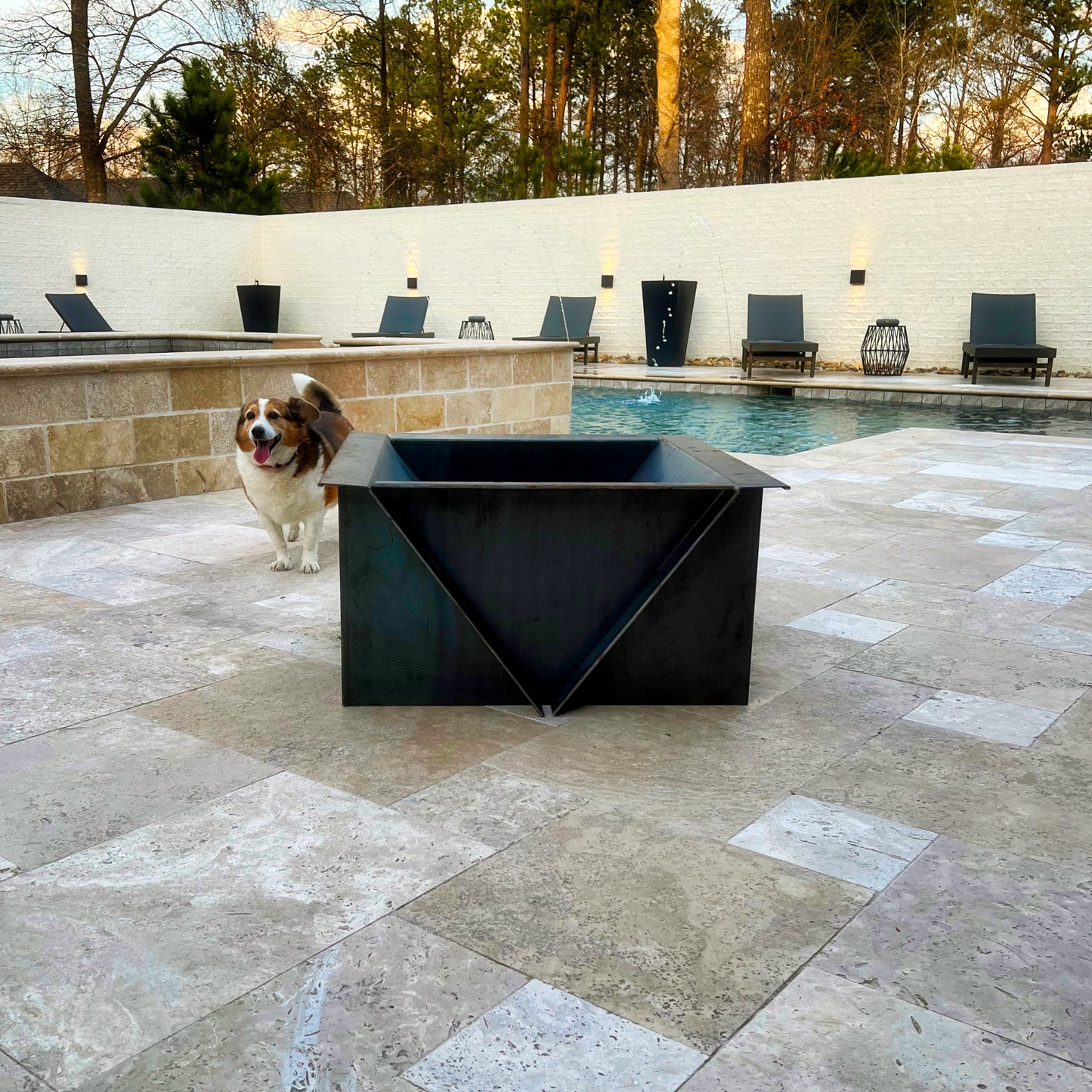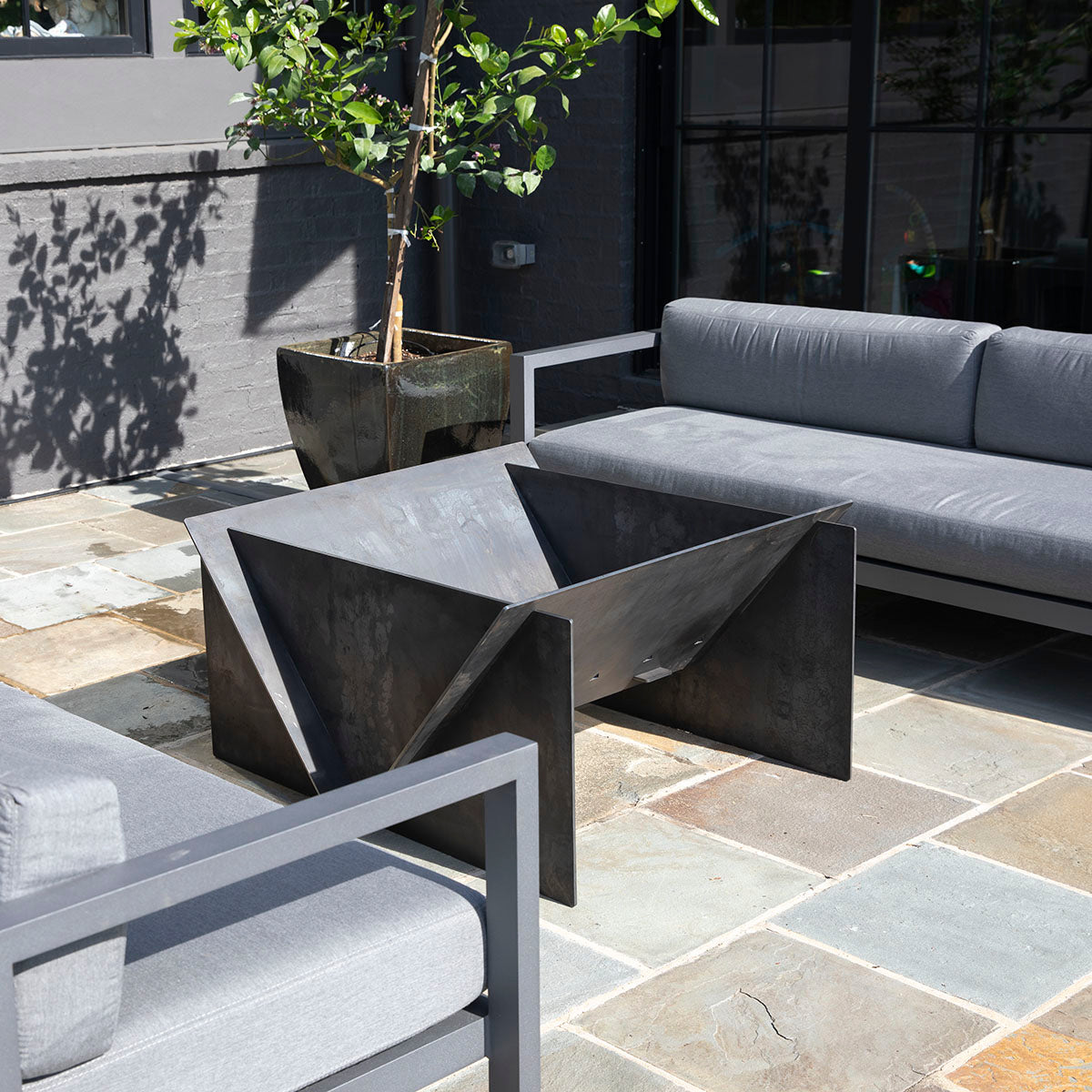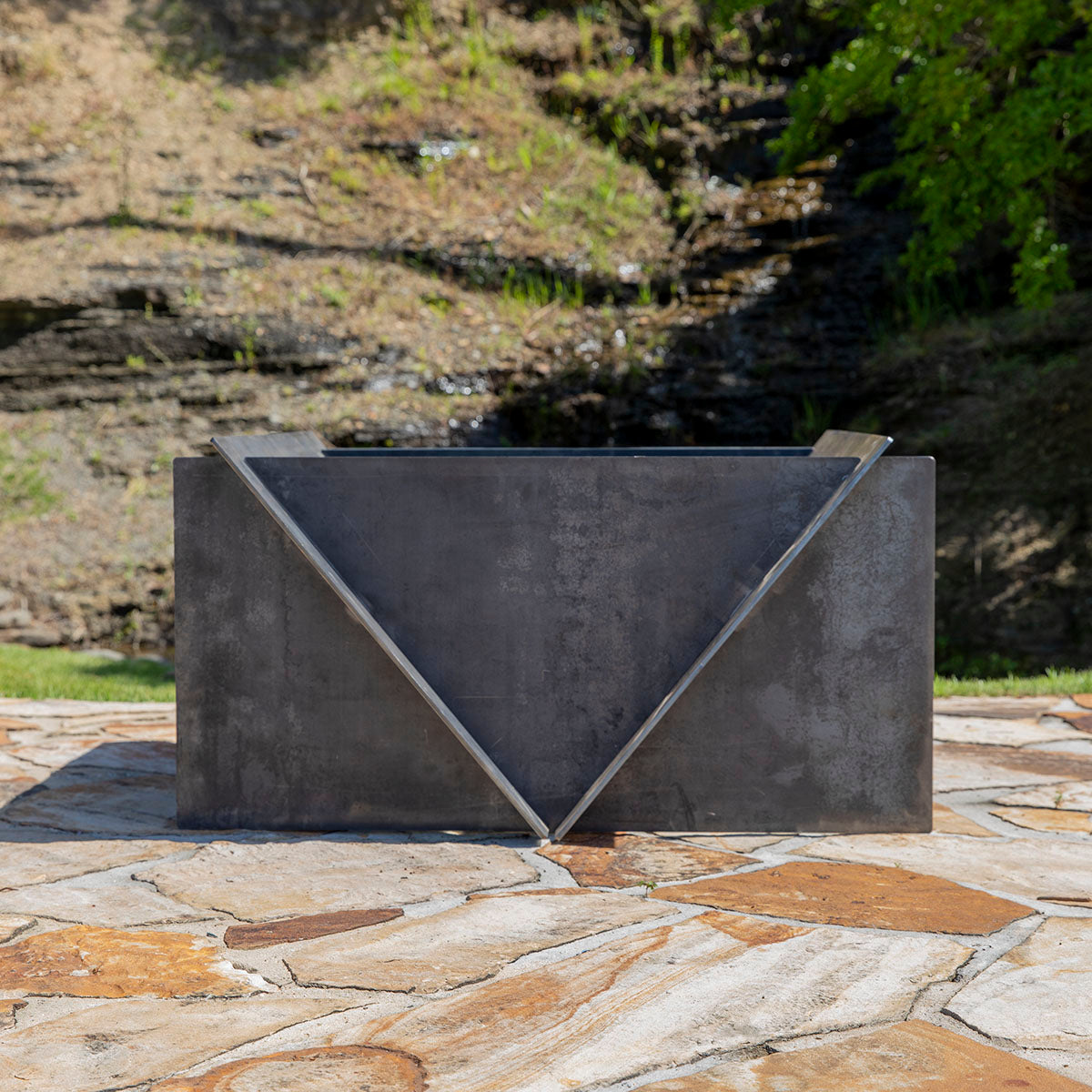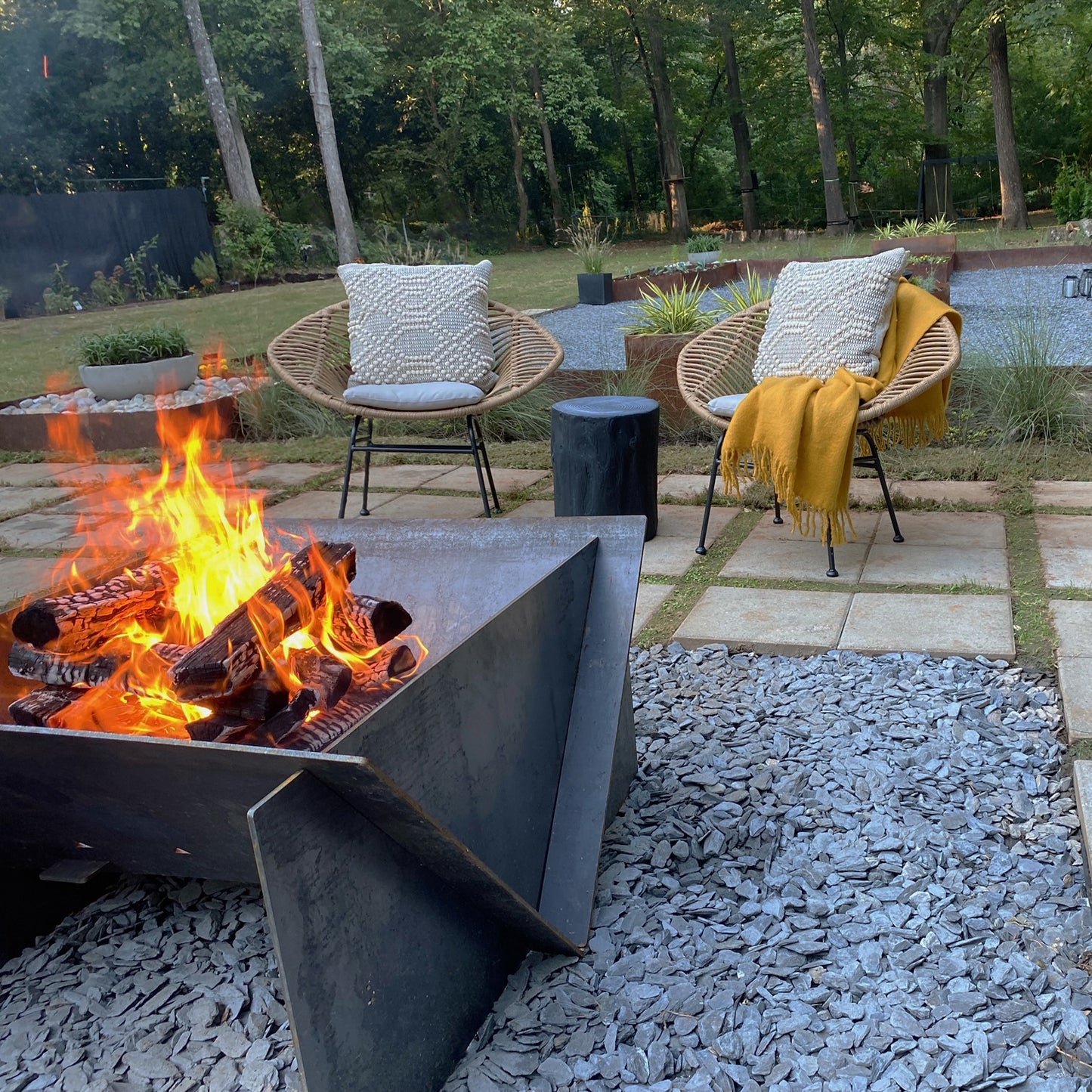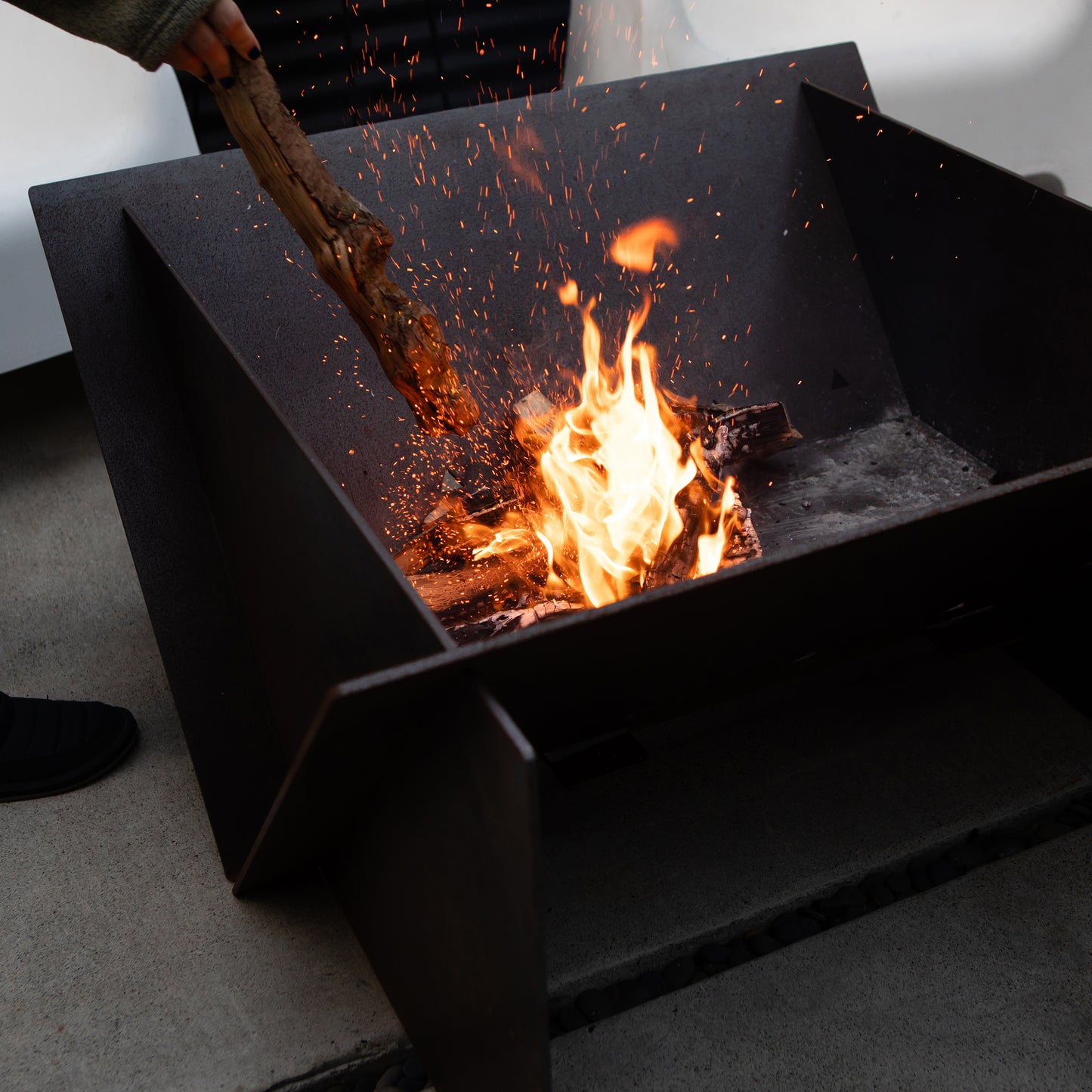 Enjoy long-lasting fires and make memories that will last a lifetime with the Edge Right Fire Pit. Its precision-cut, durable, American steel construction and all-seasons design make it the perfect addition to any patio or porch. Plus, it's easy to assemble and comes with an easy-empty tray for quick cleaning!
Why We Built A Solid Steel Fire Pit

We all want more nights outside by the fire. So we built a fire pit to keep you lit and warm no matter the seasons. Enjoy long-lasting fires, every night, with the Edge Right Fire Pit.

Easy To Clean

Cleaning your fire pit shouldn't have to be hard. That's why we built our fire pit with an easy clean tray. Simply lift and let gravity do the work so you can sweep away ash and debris in seconds.
Payment Info

Pay in full or four interest-free payments.

Credit card, PayPal, Apple Pay, and Google Pay are accepted for full payment.

Shipping Info

Shipping is on us. That's right. Simply place your order and we'll rush it to your door absolutely free. The Bonfire comes in 5 separate boxes due to weight limits. The Campfire fits in 1 box.

Money Back Guarantee

We know not everyone is ready for the best. That's why we offer a totally free, no questions asked, 45-day money back guarantee!
Why Choose Edge Right
We believe in making great memories. That means making products with materials as tough as the people that own them, with attention to craft, and so solid people sigh and say 'They don't make them like they used to'. We still do.
That's why we built a fire pit to last as long as the memories you make with it.
Edge Right makes an all seasons, steel fire pit. Its modern look and sturdy build will last as long as the memories you make with it. With durable steel, long burning design, and easy clean tray we know you'll enjoy the Edge Right fire pit for years to come!
3 Reasons Customers Can't Stop Raving About the Edge Right Fire Pit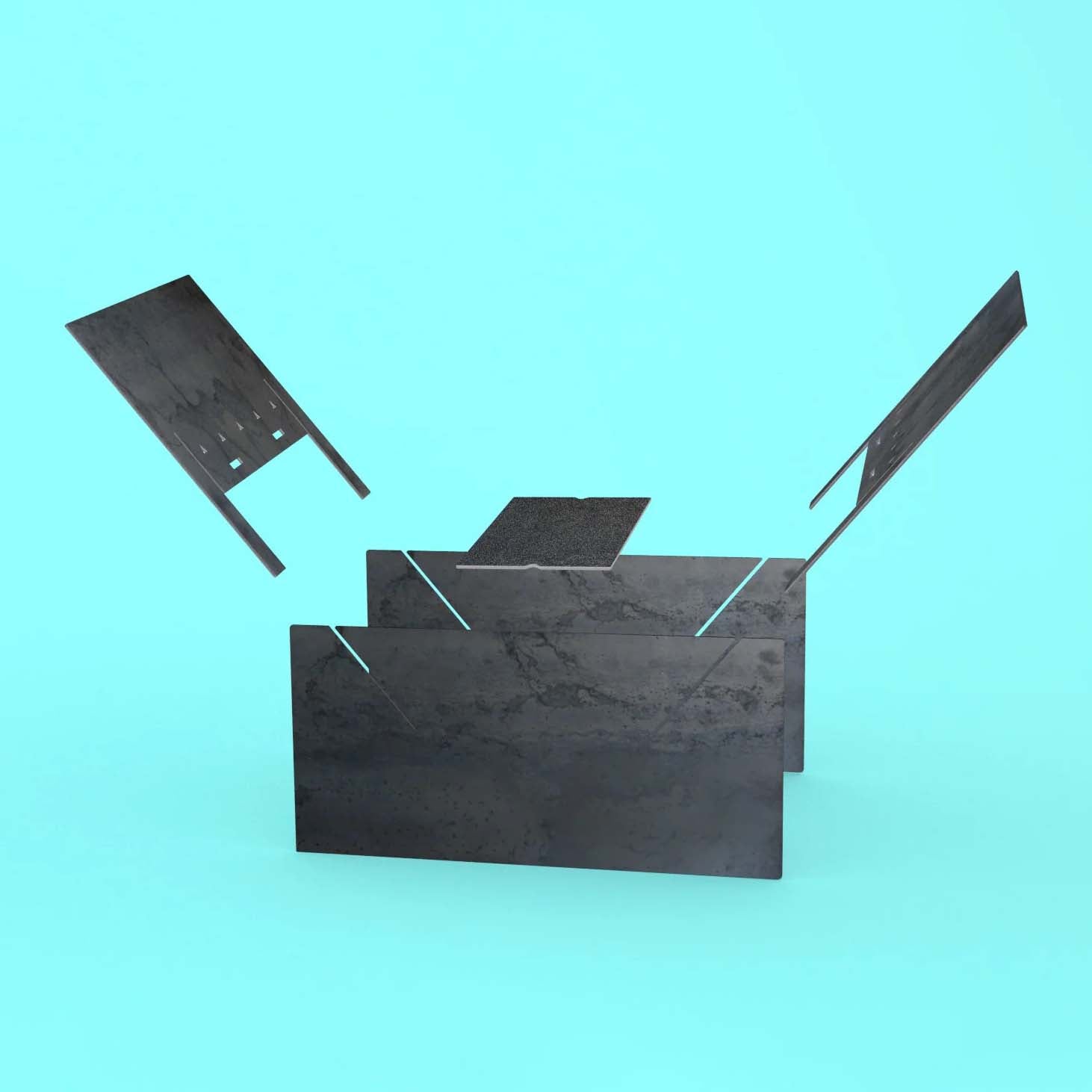 It's Easy Assemble Design
Putting the Edge Right Fire Pit together is easy! With the help of a friend you can put it together in just minutes without needing any extra tools, expensive extra parts, or difficult to follow instructions. Simply slide the pieces into place to quickly assemble it!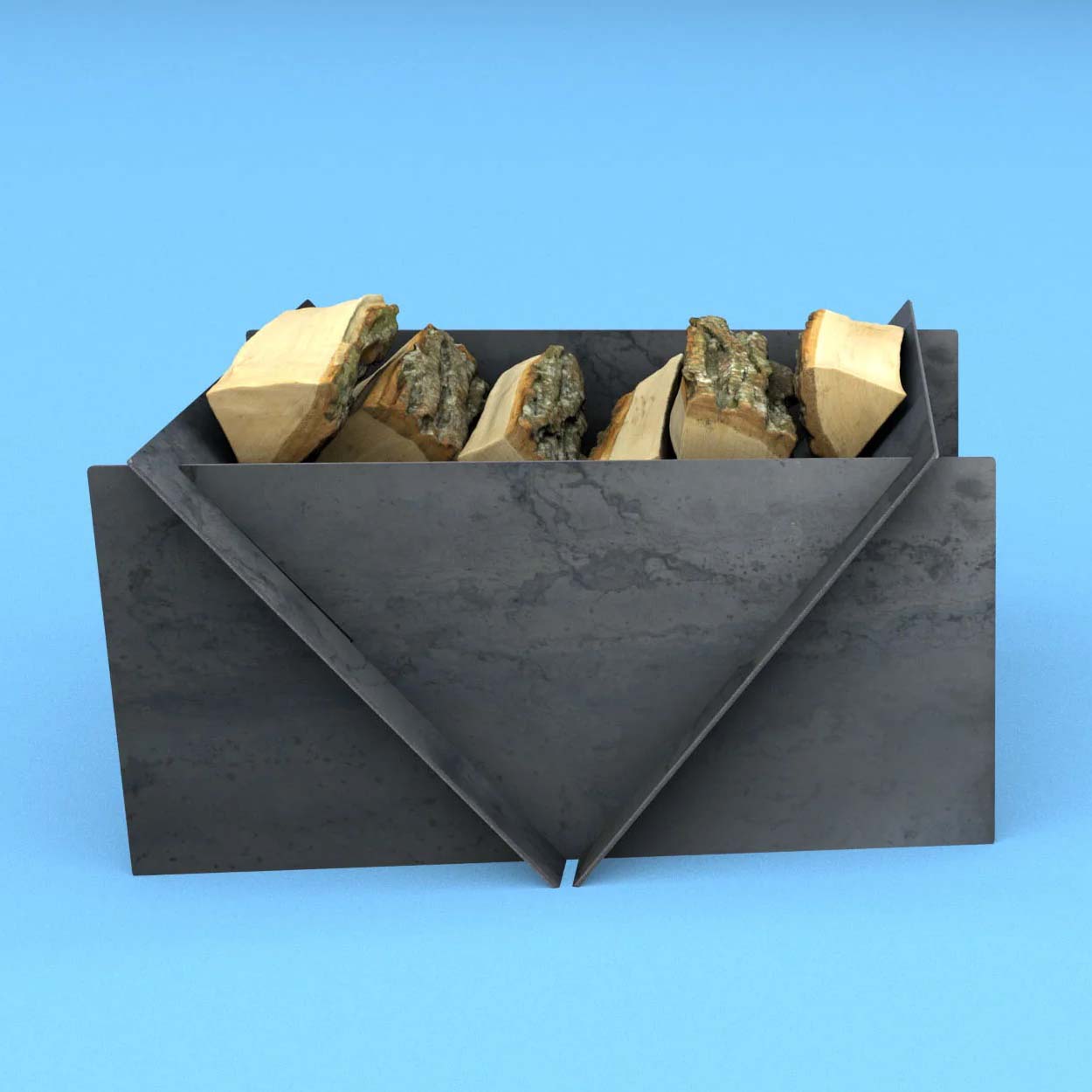 Long Burn Build Keeps Fires Roaring Longer
No one wants to constantly feed the fire. That's why our fire pit features a -shaped auto-feed design. Simply insert your logs and let the Edge Right Fire Pit do the rest! Enjoy long-lasting fires without having to feed the flames all night!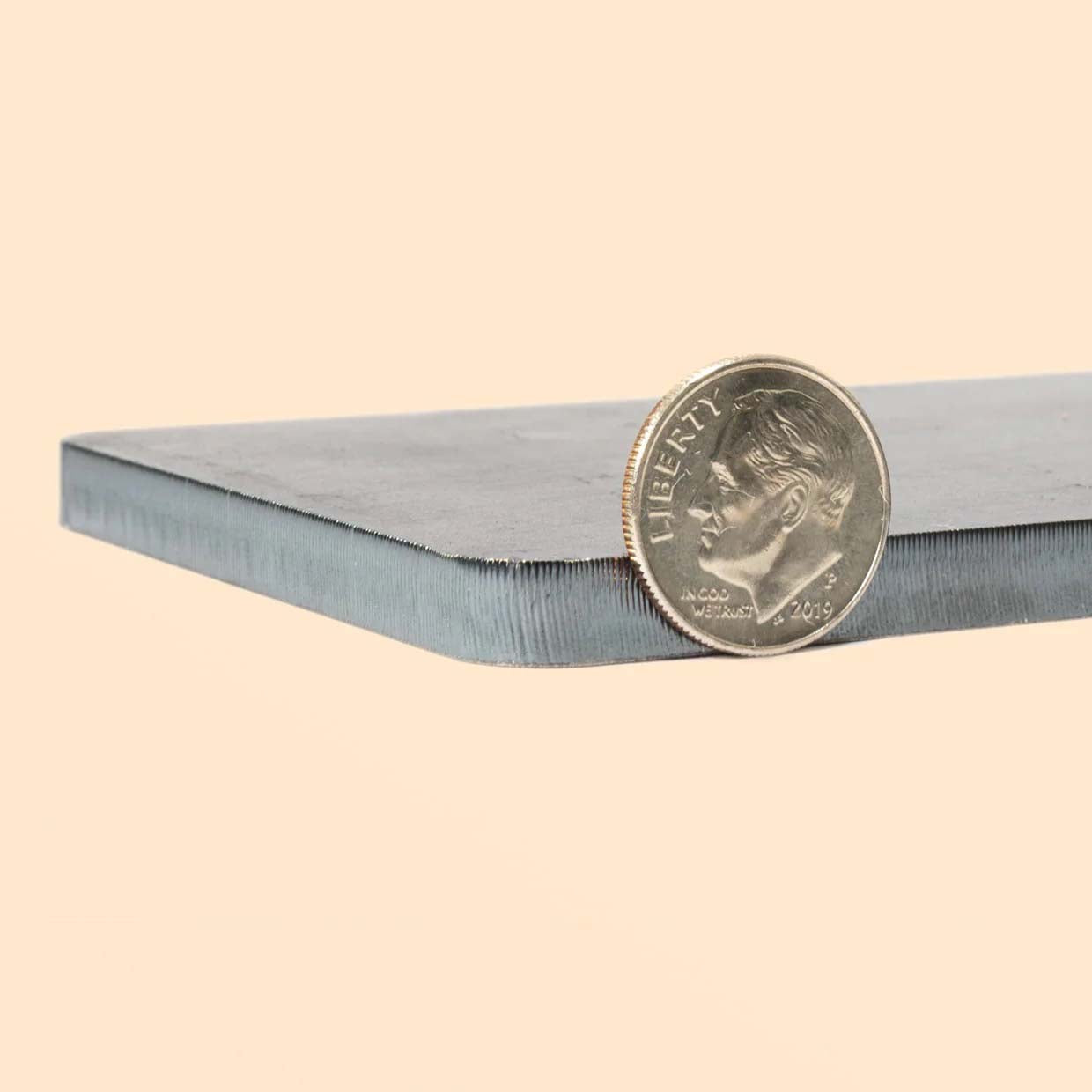 It's Built From Durable All Seasons Steel
Whether you've gathered friends together on a cold fall night or have the family out for a snow- covered Christmas morning, the Edge Right Fire Pit is ready to go when you are!
How To Assemble the Edge Right Fire Pit
Common Questions About The Edge Right Fire Pit
Will it rust?

Yes. The surface will oxidize and generate rust over time, but that's ok. Because of the extremely thick steel used it won't be rusting through in your lifetime.

If you desire a more finished look, there is a trick. Paints and powder coats tend to cook off under high temperatures, but we recommend using an old blacksmith technique to provide your firepit with a lasting finish. While warm, you can carefully apply linseed oil (flaxseed oil) to the firepit. Take care while doing this, as hot metal is dangerous to touch. Light coats will provide a beautiful finish and rust resistance. There are two general types of linseed oil, raw or boiled. The raw linseed oil with provide a darker appearance while the boiled linseed oil with present with an amber look.
Can this fire pit survive the elements?

Without doubt. Covered, uncovered, in the snow, in the sun. It's built like a tank.
How do I empty it?

The lower plate can be lifted or tipped for for removal and the dumping of the residual ash. The space underneath the firepit can accommodate trays to make the ash removal easier.